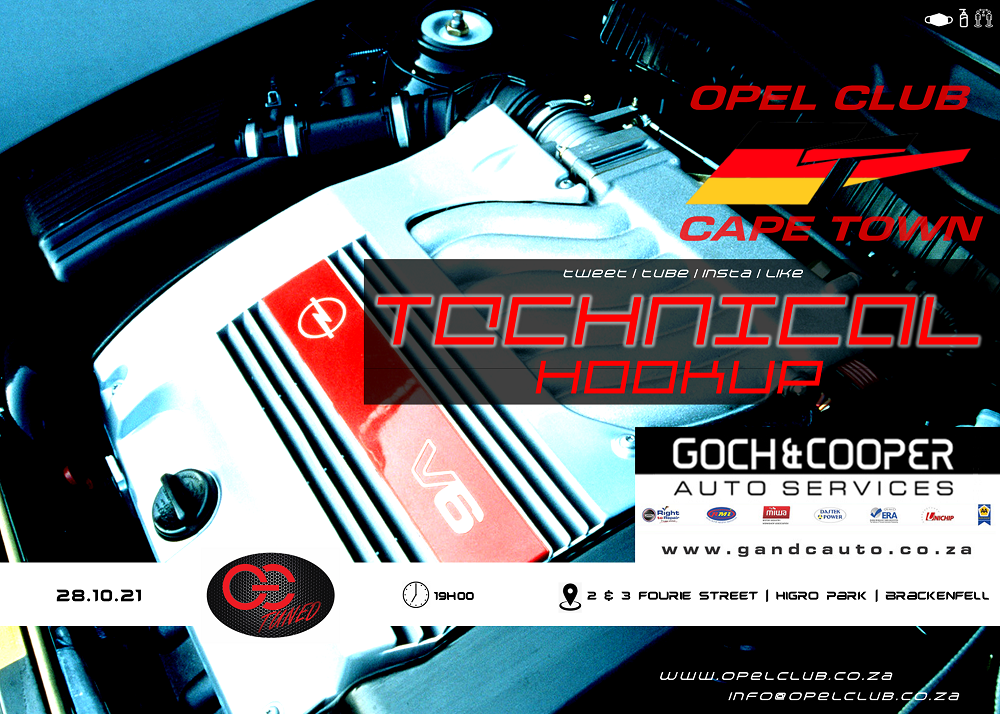 Be prepared for a well-rounded tech hookup that will add to your insight and knowledge - Performance upgrades, engineering, as well as servicing and repairs.
You're feeling the urge to delve into software and tuning - come chat to G&C's in-house tuner.
Any technical-related questions or enquiries that you may have will get answered by G&C's team on the night.
We basically got you covered in all departments and to sweeten the eve, we're going to chuck in some cool giveaways and prizes!
Food and refreshments available for sale.
Venue -
Goch and Cooper Auto Services
- 2 & 3 Fourie Str, Higro Park, Brackenfell
28th Oct @ 19h00
All welcome
Click here to check out this event on Facebook
tweet | tube | insta | like